Nativity Art
This year we could not do a Nativity Play or Carol Concert but it did not stop us learning all about the Nativity.
After doing an RE week the chidlren produced a piece of art.
Each class based it on an element of the story and a Christmas Carol.
Nursery- "Twinkle, Twinkle Little Star"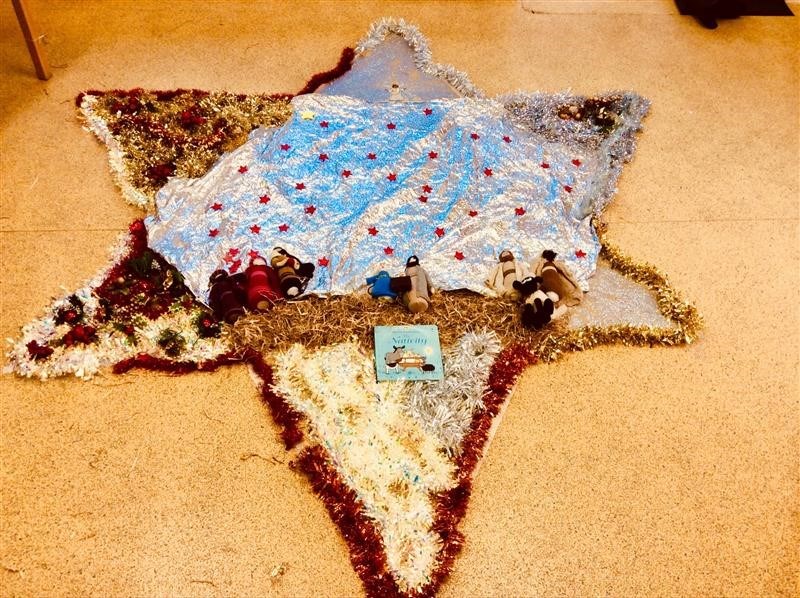 Reception- "Little Donkey"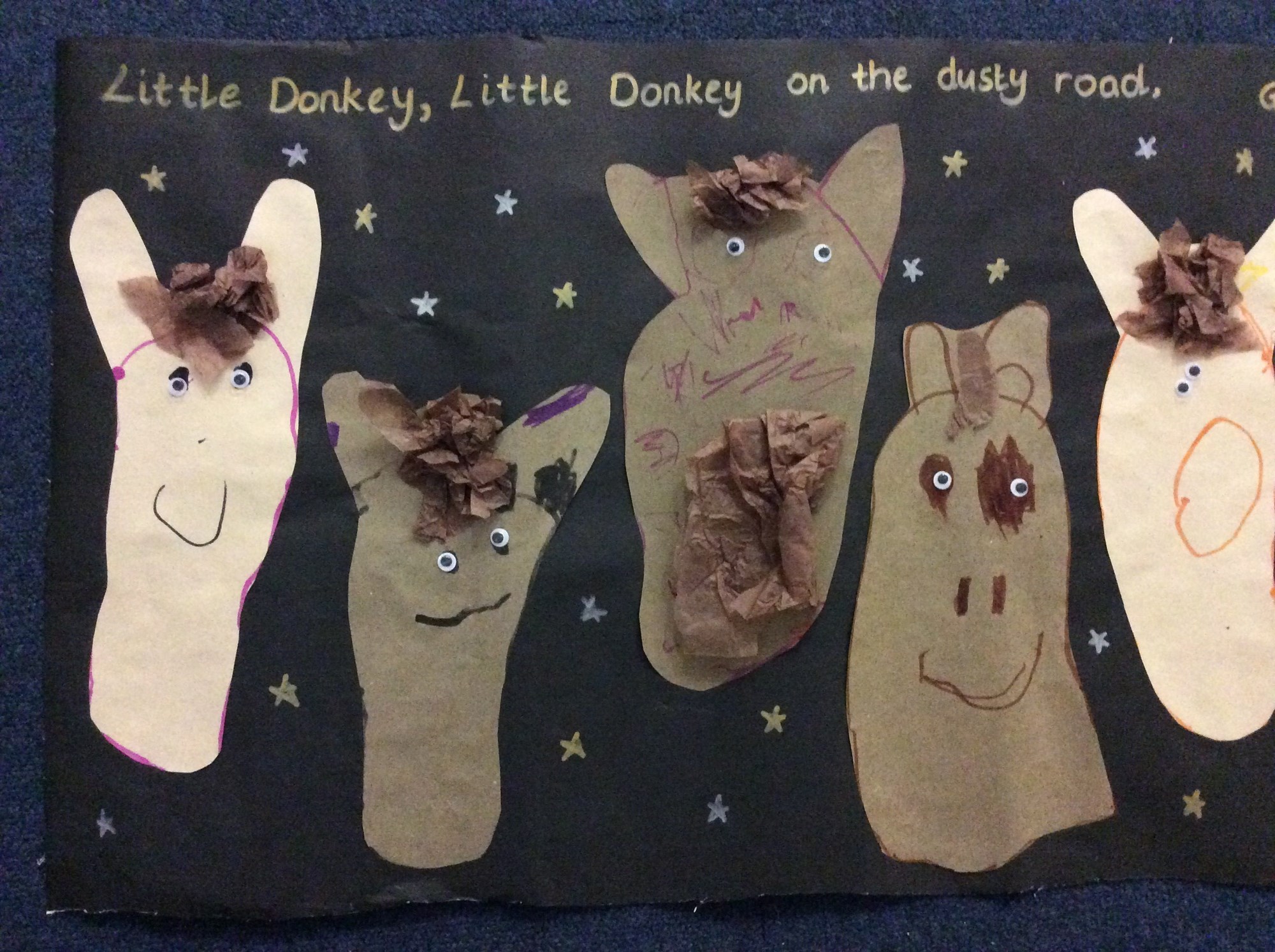 Year 1- "Away in a Manger"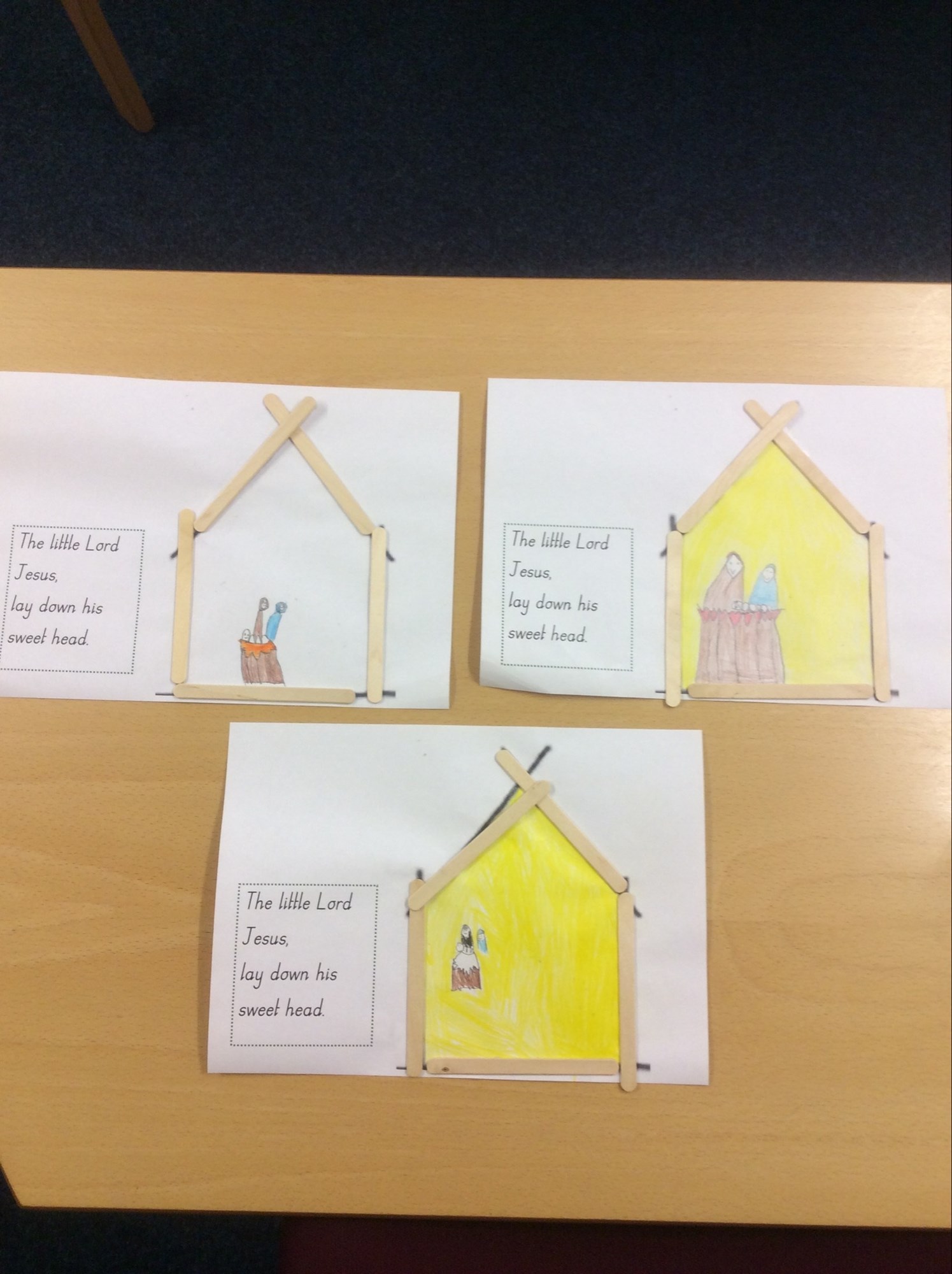 Year 2-"Hark the Herald Angels Sing"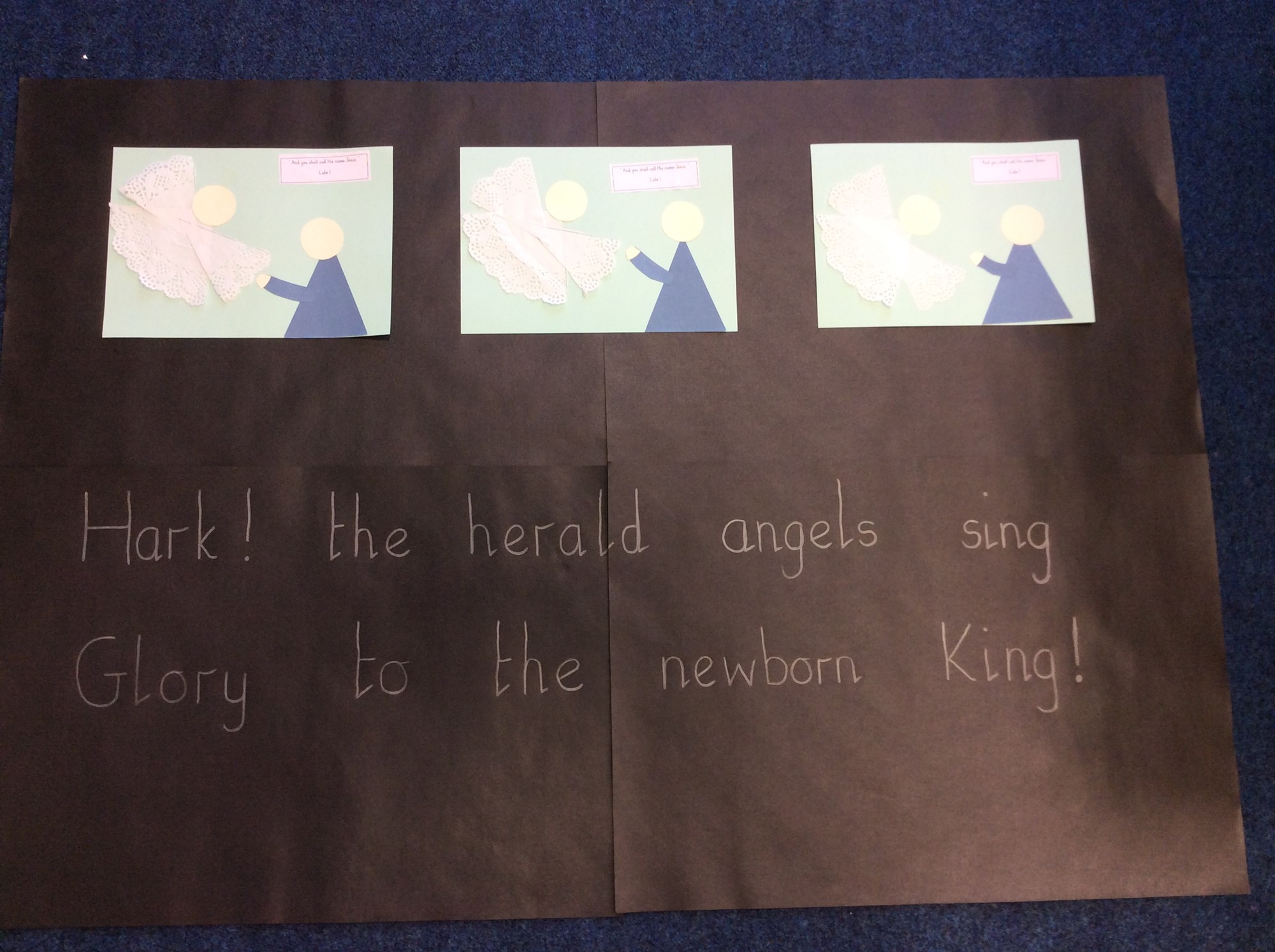 Year 3 " We Three Kings of Orient Are"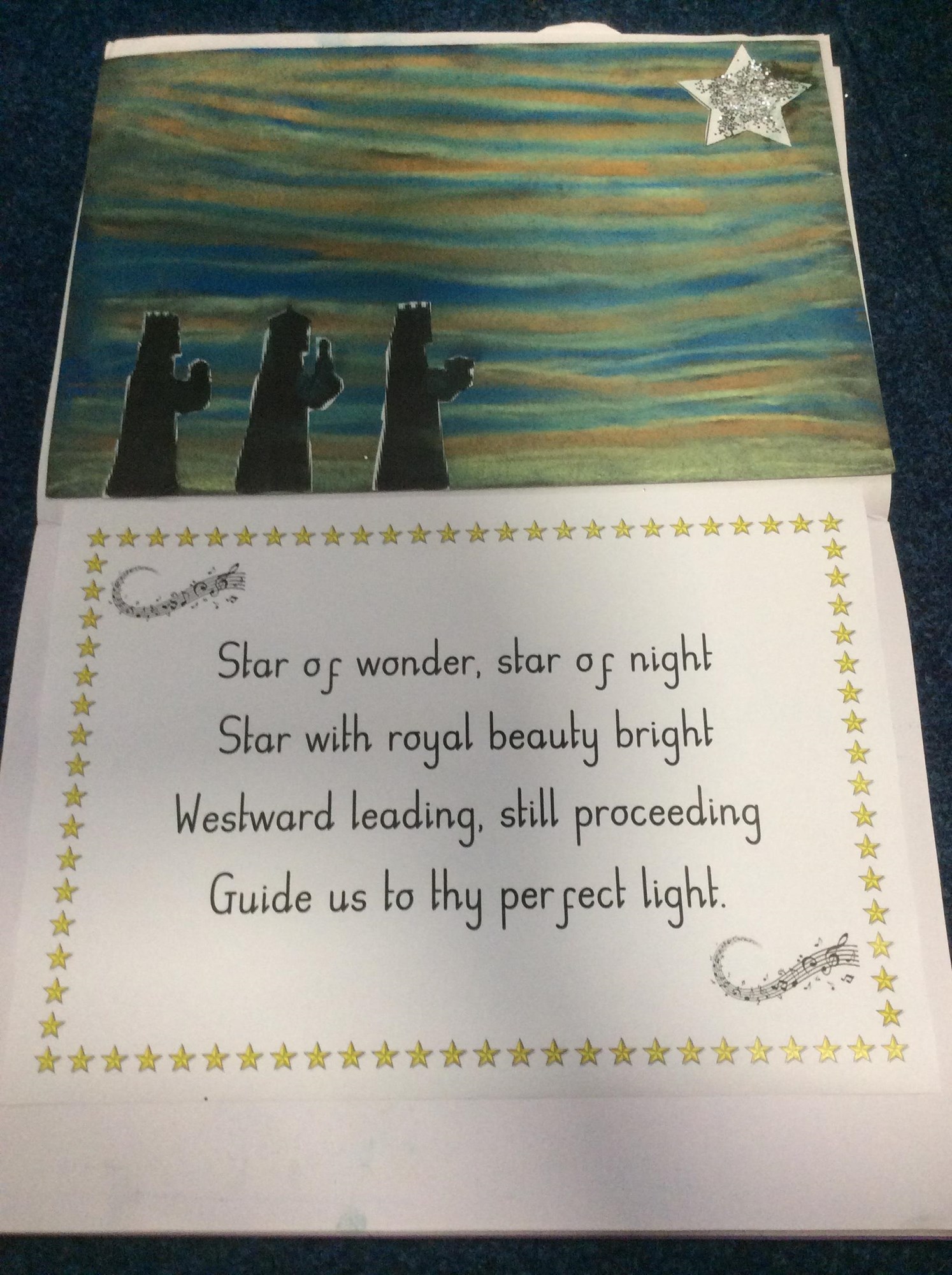 Year 4-" It was on a Starry Night"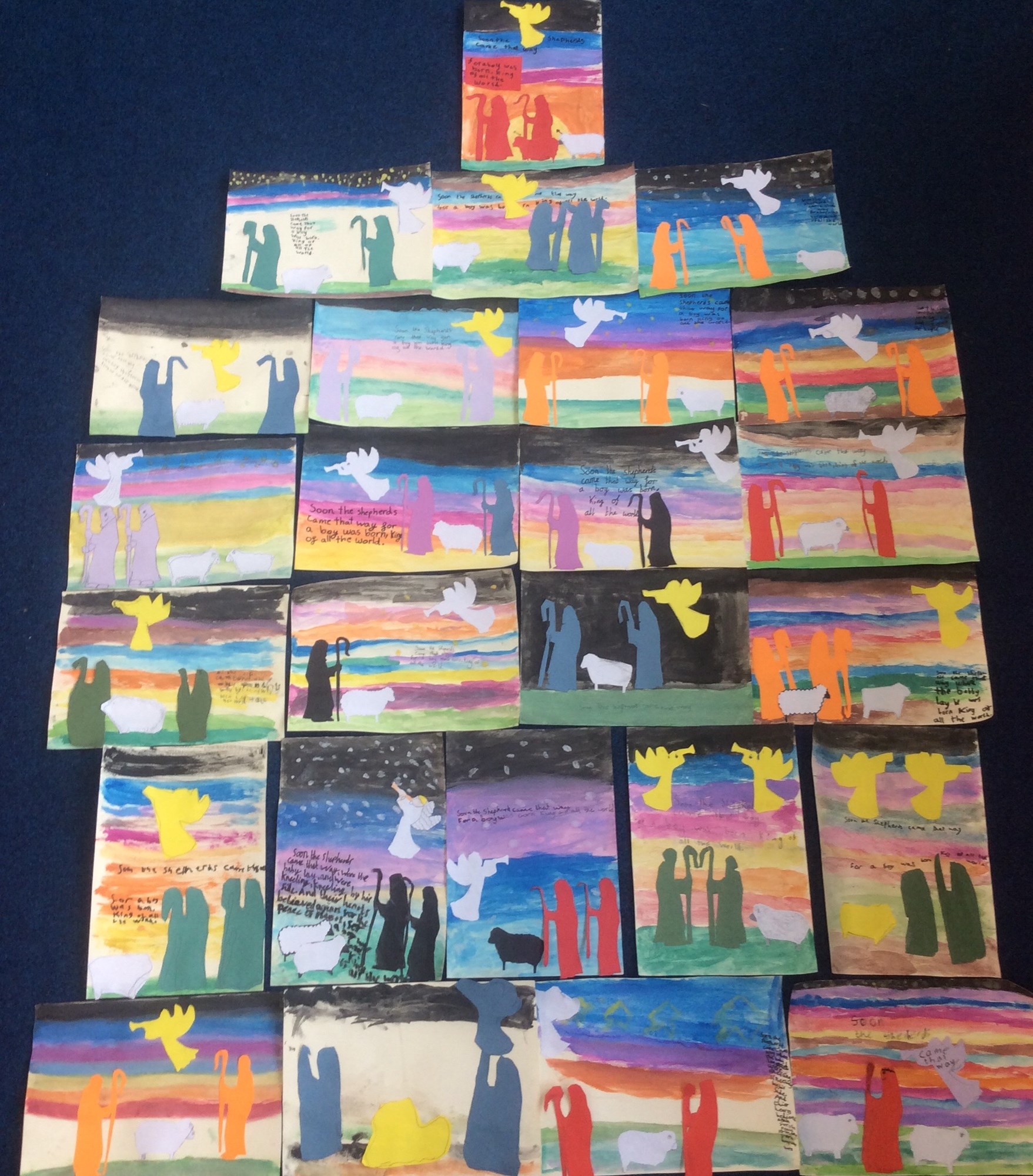 Year 5- "O' Holy Night"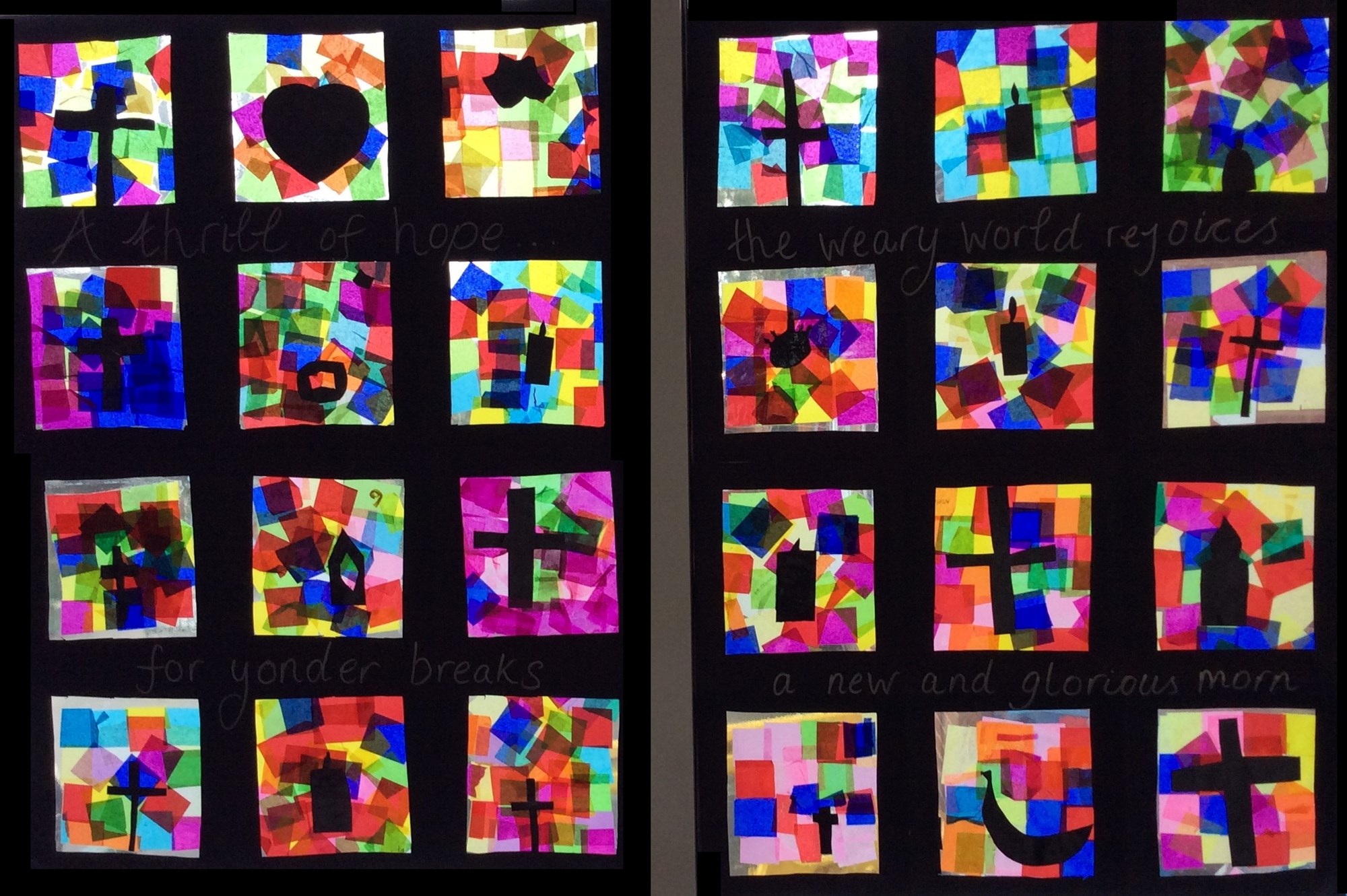 Year 6- "Let There Be Peace on Earth"